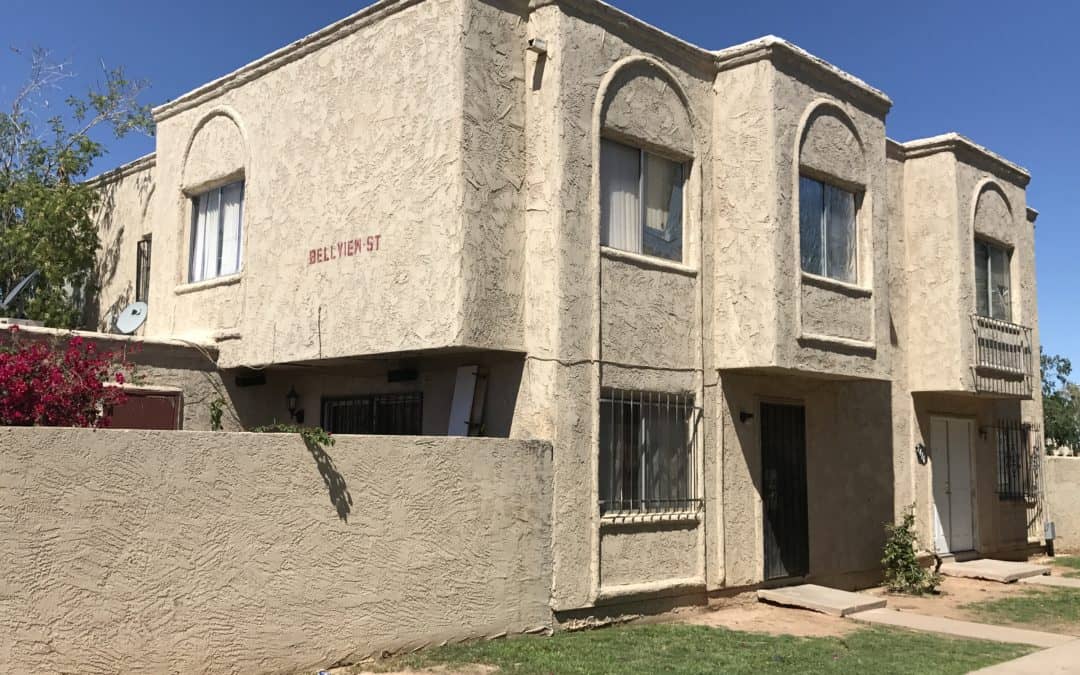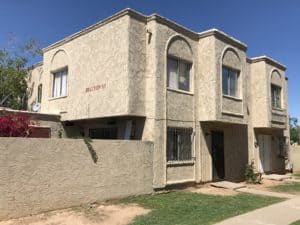 Abridge Property Solutions is very proud to be a second-generation family owned business. After retiring as air traffic controllers, we decided to purchase the property management company that my father and mother started in 1986. We want to honor our parents by continuing to serve our clients with the same passion and values that they had from the very beginning. The customers (owners) are the most important part of the business and deserve to be treated fairly and honestly. We believe that as a company the process should be simple and fair. We charge a management fee on the rent we collect. No other charges for our services. There are many companies out there to choose from. What follows is a short introduction to the pluses and minus of using a property management company.
Self-Management:
To be honest, if you reside in the same city and are a single or possibly two property manager it may be in your best interest to manage your own property. The obvious benefits are that you pay no management fee (typically 8-10%) and you can keep a closer tab on your properties.
Now let's discuss some of the downsides;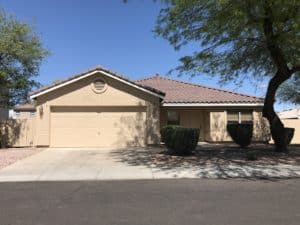 Maintenance: You are the one that will be taking the calls at 7:00 p.m. that toilet is flooding or the call at 9 a.m. on Sunday when its already 100 degrees out and the A/C is on the fritz. Do you know electricians, plumbers, A/C companies, landscapers, etc. who you can call on to take care of maintenance issues? Are you ready to deal with emergency calls from your tenant(s) who may or may not have the knowledge or the patience that you do to get things repaired?
Tenants: Are you capable of and disciplined enough to advertise for and to screen possible tenants? Many times, owners get 'soft' when dealing with people trying to rent their properties and do not use the same diligence that a professional would in finding a good tenant. The most important part of owning investment property is that the property is making the owner money. That means that the property must be occupied with a good tenant who will care for the property and most importantly one who will pay their rent on time. Tenants can be a challenge so one must carefully consider if they can or will be able to deal with the stress that can come with dealing with difficult tenants.
Taxes: One other time-consuming item is the payment of your Rental Privilege Taxes. Arizona has made it a little easier since you pay all taxes to the state, however you must still apply for the license, file at the appropriate times and pay. Payment is currently restricted to online payment only.
Professional management: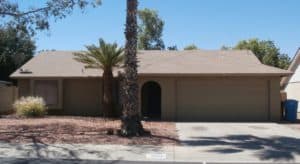 As a single or multiple property owner who resides out of state or a significant distance from your rentals it's probably a good idea to consider professional management. A reliable and competent company can help immensely with your concerns and responsibilities as a landlord.
Here are a few items to look for when considering the use of a professional management company;
1. Don't be afraid to interview the representative of the company. Many times, the company believes that all you really need to do is visit their website. Don't be afraid to ask for referrals! Websites are nice and can contain a lot of information but websites cannot manage your property. It takes a person, and you should know who that person will be.
2. Ask for a simple and easy to understand fee schedule. Many times, the devil is in the details. You may see an advertisement for management fees at 6%. Great, if that's truly all you pay. Let's start with advertising. What are the fees to advertise? Where do they advertise? Is there a fee for writing the lease? Is there a fee for lease renewal? Is there a fee for late charges? Does the company charge a fee for evictions? Do they have a law firm on retainer to process the evictions? What is the fee structure for the law firm? Do they charge a maintenance fee for simple maintenance like changing air filters, A/C maintenance, etc. and if so do they go and do the maintenance? A property management company is in business to make money, but many of these fees are merely designed to add additional revenue to the company without regard to the owner's best interest.
3. Ask for a copy of the lease agreement and any addendums they utilize. Typically, many companies utilize the standard lease forms available through the Realtor Association and or Department of Real Estate. These forms contain most of the information you need for a legal document. Many companies have addendums specifically designed for their needs. You need to weigh for yourself if they are necessary or just additional paperwork.
4. Ask for a list of the repairmen they use. When a contractor is required do they have one available? While a contractor is always a plus there are times when a reliable handyman is perfectly acceptable to use and will save you money.
5. What type of Accounting system do they use? There are many very good products out there. Ask for a sample of the information provided with statements. Make sure it is easy to understand. When do they pay the owner's disbursement? Most agreements specify a date that your money will be disbursed (generally before the 15th of the month). When do they mail statements? Are the statements monthly, quarterly, bi-annually, etc.? At what point do they pay themselves their monthly management fee? Who holds the deposits? Some management companies hold the deposits in the owner's trust account. Other companies give the deposits to the owners with a new move in. Is your account a separate trust account or is it part of a larger trust account?
6. Do you deal directly with the owner/broker or are you working with a leasing agent/account manager? It is important that you can deal directly with the owner/broker for several reasons. In the end that broker is ultimately responsible for your rental property. Having a one-on-one relationship provides a clear line of communication and you know exactly who is responsible for the management of your property. Selecting an experienced, highly regarded, and professional broker is key to choosing a property management company.
7. Is your property management company familiar with the areas of the city that they manage? This may seem like a silly question but if your property is located in a larger city with multiple suburbs this could become a factor as each suburb likely has their own intricacies. This is like when you select a realtor when buying or selling a property. You want that realtor to be as familiar as possible with the neighborhoods you are looking in, the schools, the amenities, etc. Your property manager should be just as familiar with your investment property.
Putting the owner first is what should matter first to you when selecting a property management company. You should not be the least bit shy about asking for references of both present and past customers. A website generally contains some flowery reviews and they are most likely true representations but it never hurts to be able to communicate directly with an owner and get their opinion.